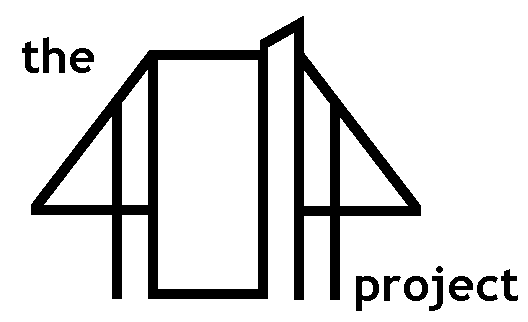 The 4014 Project spent six lovely years - 2011 until 2016 - showcasing local music as part of the Treefest festival.
​
More than 100 bands, groups and solo artists took to the stage, and thousands of festival-goers found themselves new, favourite songwriters.
​
We've gathered information about every Treefest performer so you can have a browse back through our history. Click on a performer to find photos, videos, links to artists pages and also updates on what they're up to now!
​
Alternatively, search for artists based on when they played with our ALPHABETICAL menu.
​
We hope you find this archive useful. We had so much fun at Treefest; Thanks to everyone for some lovely memories!
2016
Friday:
​
Saturday:
​
Sunday:
​
Monday:
​
Our sixth and final trip to Westonbirt Arboretum brought with it the introduction of a second stage, situated in the Love Food sector.
​
The Acorn Bandstand showcased solo and duo acoustic acts which, despite only existing for that one weekend, saw the likes of Lonely Tourist, Phil Cooper and Nick Felix take to the floor.
​
Back at the main stage, we were enjoying ourselves in the Travelling Barn with the Stroud Brewery crew; enjoying headliners such as Missin' Rosie, Mischa & His Merry Men, Bewelian, as well as tribute acts Locarno Beat and the Ruff Diamond Band.
​
There are so many we need to eternally thank for their support with Treefest:
​
- the 4014 volunteers kept everything running to time and made sure musicians were well fed
- the sound crews from MEMM (Royal Oak) and NoyzBoyz (Acorn)
- the Stroud Brewery team were like our adopted alcohol providers, or were we their adopted music providers?
- all those familiar faces who visited our stage over the years.
​
Thank you everyone!
​
2014
Friday:
​
Saturday:
Louise Latham
​
Sunday:
​
Monday:
​
This is the year that Treefest's local music stage became iconic and memorable thanks to the oak framed Travelling Barn company. We were lucky enough to call their pop-up arena home for the next three August Bank Holidays, and you can still visit our barn at many larger UK festivals.
​
We were fortunate enough to have tow decent days of weather, but the Bank Holiday Monday was a frustrating wash-out.
​
A real mix of local music was featured on this year's line-up. Lunchtime headliners included Missin' Rosie and The Hot Tin Roofs. Saturday night was a very laid back affair with the Cadbury Sisters and Rob Richings. That contrasted nicely with the heavier side of folk thanks to The Shudders and Mischa & His Merry Men.
​
The unbelievable guitar playing of Darren Hodge on Monday was followed by local The Voice contenders Harry Jones and Katie Smith.
Well we must have done something right last year, because we were given a bigger budget, a better tent and free rein to book who we wanted, as long as we kept to the local folk and acoustic brief!
​
Our new Big Top tent was a prettier sight from the outside. Inside it felt like a proper music venue, with the fairy light strings pulling the atmosphere together nicely.
​
We were glad to be under covers this year, as there were constant showers. At one point we had to postpone all live music due to a lightning storm directly overhead - not so great when the centre pole of the Big Top was metal!
​
We also brought in our own sound crew this year. MEMM provided the sound on the main stage for the rest of Treefest's run.
​
This year's headliners included Grubby Jack, The Roving Crows, Frankie the Gambler, Bateleurs and the Yirdbards. Friday night's entertainment was headlined by covers band The Acoustic Junkies.
2012
Friday:
​
Saturday:
​
Sunday:
​
Monday:
​
​
2015
Friday:
​
Saturday:
​
Sunday:
​
Monday:
​
Treefest Year Number Five are we're feeling like a well oiled machine by now!
​
Two of the three days brought with them decent weather, which brought us some of our biggest crowds. The less said about Monday's weather the better!
​
There were several memorable moments in this year's line-up... the concept music show 'Bathsongs' by Sam Eason was a repeat of a one-off performance from earlier that year.
Lunchtime entertainment was from the highly-energetic State of Undress on one day, and the Roving Crows on another day.
​
This is the first year we trialled evening tribute acts - and the performances of All You Need Is The Beatles and The Ruff Diamond Band meant we carried this feature into the following year.
​
​
​
​
​
​
​
2013
Friday:
​
Saturday:
​
Sunday:
​
Monday:
​
​
This was our third Treefest, and our second year in the red and white Big Top.
Similarly to the previous year, we took the unusual move to place a headliner in the middle of the lunchtime rush, and once again it worked really well. This year's headliners included Missin' Rosie, The Roving Crows, Nicky Swann, Frankie the Gambler and Model Folk.
​
The weather was pretty decent this weekend. It was such a nice feeling to be able to take the sides of the tent and let some light in. It was also great to be able to let the noise out, as we had a lot of bouncing soundwaves the year before.
​
As public camping was no longer a feature of Treefest, the Friday night opener was brought down to a single party band for staff and traders. The Curious Little Big Band did a great job in opening this year's Treefest!
2011
​
Friday:
​
Saturday:
​
Sunday:
​
Monday:
​
This is the 2011 line-up. Our very first year bringing live music to Treefest.
​
For anyone who remembers this far back, we had a large, square, dark blue marquee with hay bales everywhere and a bar in the entrance.
​
Over the weekend, we hosted a mix of music, poetry and workshops. In future years, all workshops were handled by the Westonbirt Education Centre, and spoken word events were moved to the storytelling tipi.
​
The original plan was for The 4014 Project to provide a section of the weekend's entertainment, but a few months before we somehow ended up managing pretty much all of the line-up.
​
Looking back at the line-up, this was a very impressive first attempt at a festival with Solemn Sun and Black Feathers on the line-up - both now internationally recognised in their own genres.